TV news producers need this book!
TV newscast producing has a lot of layers. Way more than a producing class and even a job or two can fully prepare you for. This book spells out easy-to-implement techniques to help fill in training gaps.
Here's a list of topics covered:
How to stack a newscast
How to choose leads
How to get your writing done in time
How to time your show correctly
How to write clearly
How to write to video
How to tease
How to avoid fact errors
How to showcase (describes several techniques)
How to handle team coverage and continuous coverage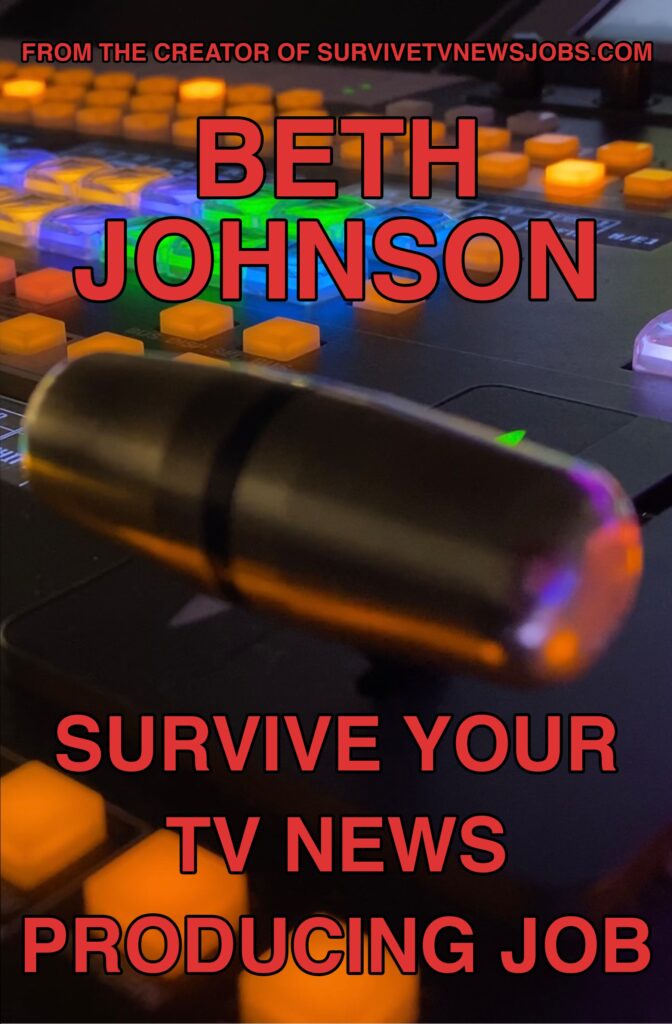 If you want to buy more than one copy of the book, please email [email protected] for bulk pricing.
The price includes standard shipping.
Buy Here